White Paper
6 Ways to Optimize Your Nessus Scans
Get the Most Out of Nessus Professional With These Useful Features
The attack surface in your network is continually evolving, and new vulnerabilities are disclosed every day.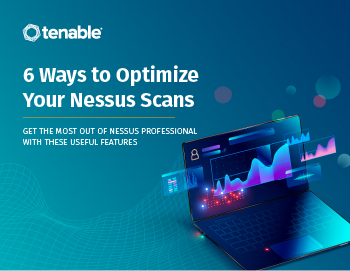 You can't hope to keep up with threats without conducting regular vulnerability assessments of your network. Nessus Professional provides a reliable foundation for your efforts - but its capabilities go far beyond basic examination of your network.
Download the 6 Ways to Optimize your Nessus Scans ebook to discover 6 useful features of Nessus Professional that you can leverage to: 
Save time and resources
Get more accurate results
Increase efficiency
See how Nessus Professional can help take your vulnerability assessments to the next level.